Google
How to use Google Ad Library to find YouTube & Google ads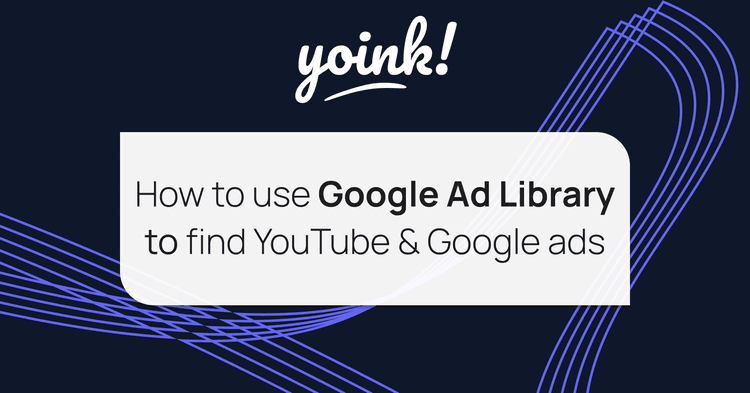 TLDR - Overview
Google has an ad library feature, which is part of Google's efforts to increase transparency and accountability in online advertising.
It is publicly available and allows users to see all active ads running on the Google Ads network, including Google Search, Display, YouTube, and other partner sites.
People can access the ad library by visiting the Ads Transparency Center or by clicking the "why this ad?" gray arrow beside a Google search ad.
The ad library provides information such as when ads were first and last seen, as well as details about the advertiser.
Say Hello to the Google Ads Library!
If you're a creative strategist trying to figure out how to research google ads campaigns, then you're likely using 3rd party tools with hit-and-miss data. Fear no more; Google ads from verified advertisers can now be accessed by everyone through the Google ad library, or "ads transparency center," as Google calls it.
What does this mean? As a result of Google enhancing its ad disclosure policies, we can show you how to spy on your competitor's Google ad library. As well as this, we will show you a couple of tricks so you can create a better ad experience for your business.
Wait, so is there a Google Ads library?
Yes, but it isn't called an ads library as such…😅 Google did not create Advertiser Pages for marketers; they made them for their advertiser identity verification program. Therefore, the Ad Transparency Center was made to facilitate a safe and open internet.
Thankfully, the ads transparency center has an easy to use search function (as seen in the screenshot below). Simply enter the name of the company and click a name from the available list to see their active ads. If the company name doesn't exist, you might need to enter their legal name.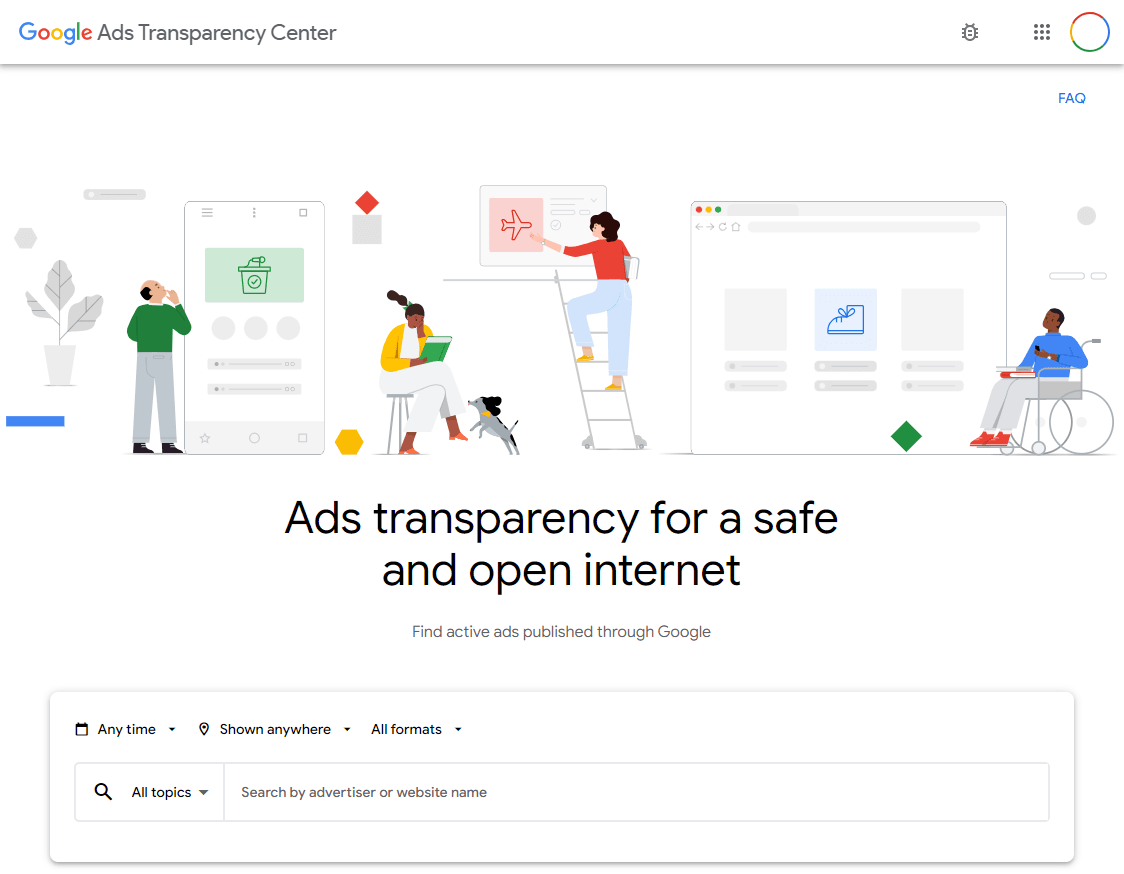 Alternatively, you can find ads in the wild by following the steps below
How to find competitors Google Ads
When looking for a specific verified advertiser, the best place to start is with a Google search. Search the company name you want more information on and look for the word "Ad" beside the first few results on the SERP. If this doesn't work, try searching using variations of the brand's name.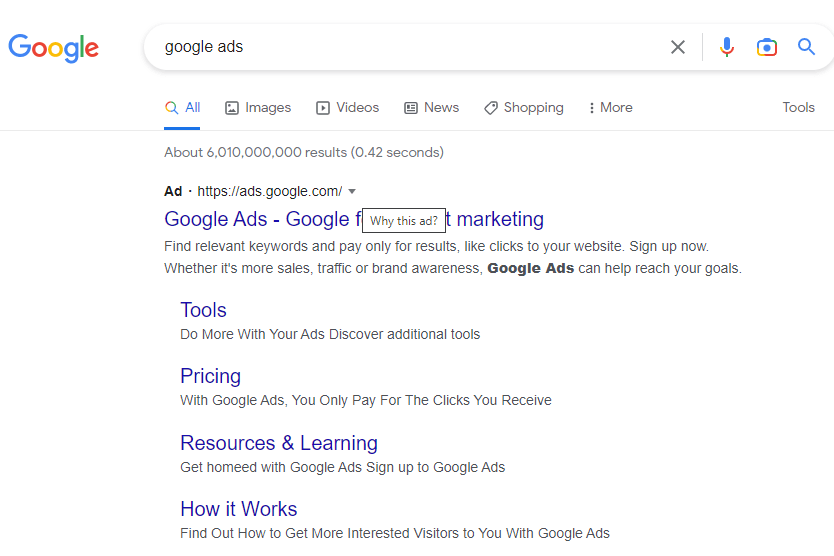 Once you have identified an ad, you can learn more about the advertiser by clicking the "why this ad?" gray drop-down arrow beside the company URL. Once clicked, this button will open the "about this ad" menu.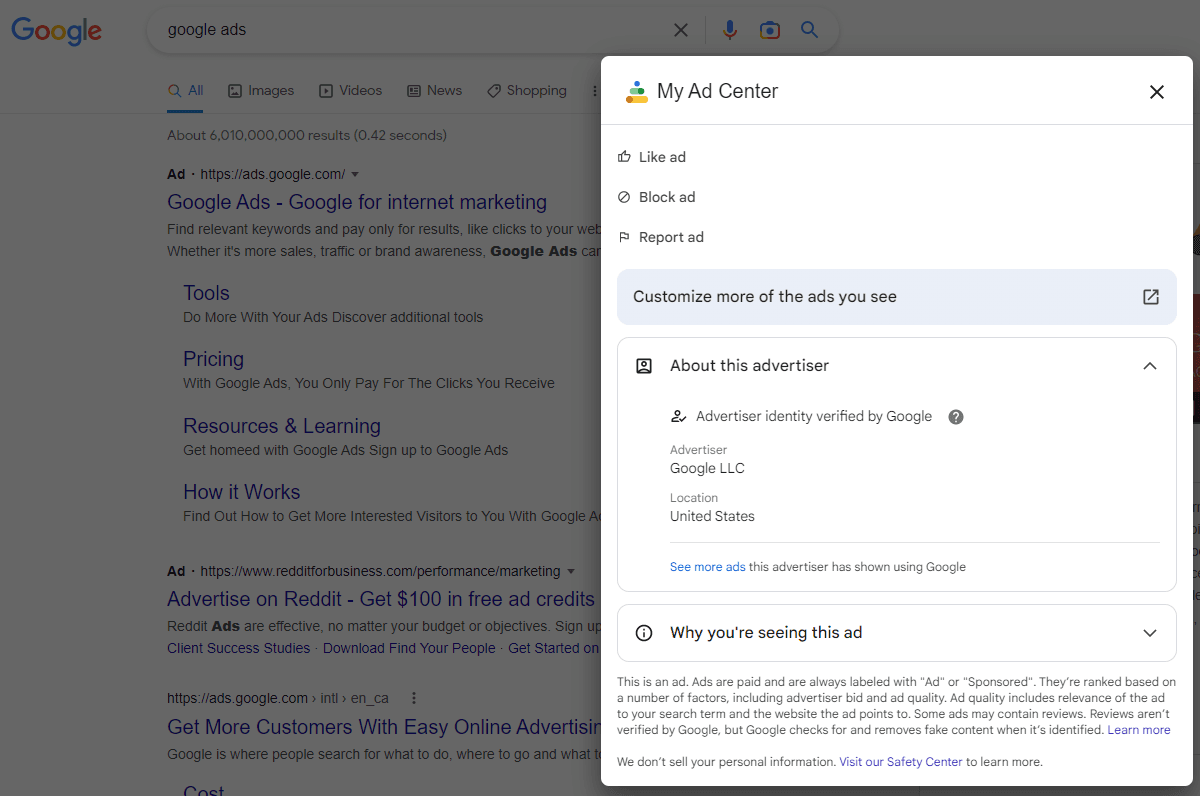 Finally, in the "about this ad" window, click "see more ads by this advertiser" to be redirected to the Google Ads Transparency page (or Google Ads library), where you can spy Google ads for free.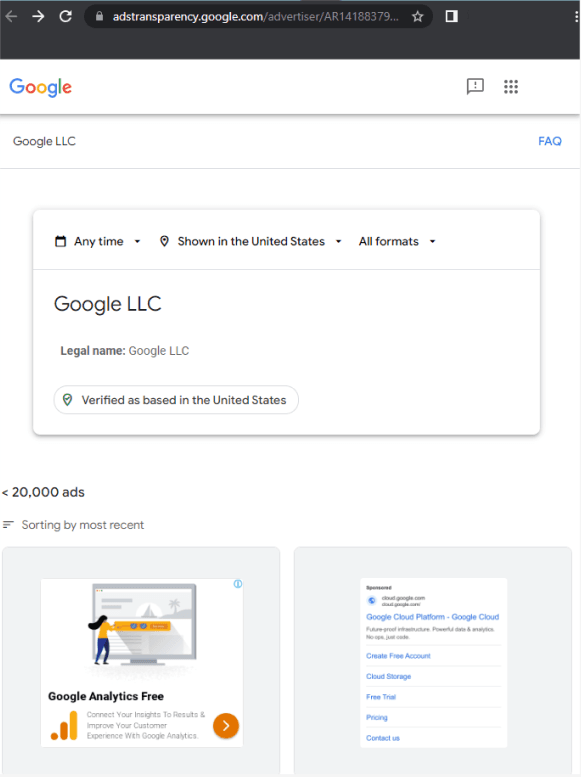 Why can't I see competitors' Google ads?
Only companies that have completed the verification process will appear on the Google Ads Transparency page. If you cannot follow the steps mentioned above for a particular website, then Google has not verified this advertiser.
Google Ads Library Search
You can search a company's ads on the Google Ads Transparency page by filtering through all ad formats - text, display, banner, or video. In addition, you can search by region and date, showcasing all possible ads being run by the company in real time across the world.
Google Ad location targeting
Location targeting on Google Ads improves ad relevance and efficiency when reaching customers in specific geographic areas. Knowing where your competitors are running their ads can help inform your target market, expansion strategy, and overall market reach.
What ad formats are competitor companies using?
Pay attention to what types of ads your competitors are using. If they're heavy on video ads and you're not, it might be worth considering this format for your next campaign. Google Ad formats are like tools in a toolbox, each with its own strengths. Knowing which ones your competitors are using can give you an idea of what's working for them and help you build a more effective campaign.
Unlock your team's creative side.
Organize ads and help your creative marketing team work more efficiently. Get started today.