Facebook ads swipe file 101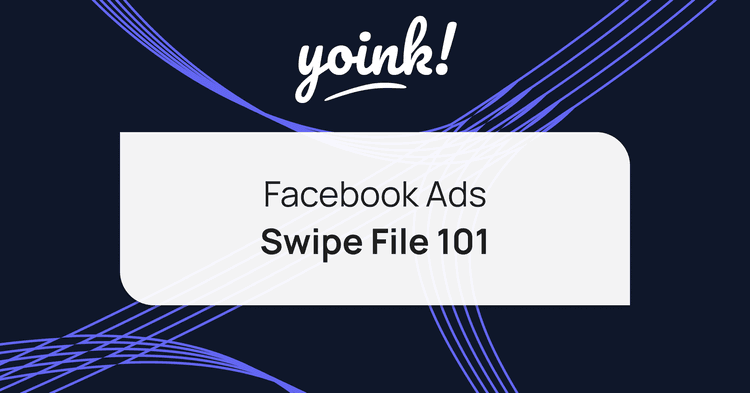 Intro
In this blog, we will share everything you need to know about a Facebook ads swipe file, starting with the definition.
A Facebook ads swipe file is a collection of successful ads marketers use as inspiration or templates for their ads. This ad collection is typically stored in a document or folder with notes on what made them effective.
Table of contents
How to see all Facebook ads
What platform can provide transparency on all active Facebook ads? Why the ad library can, of course!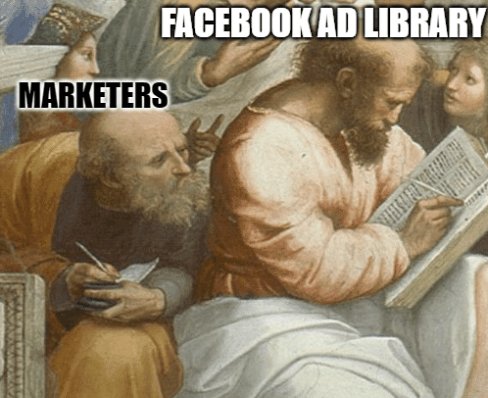 A marketer's best friend, the Meta ad library is your free one-stop shop for all active Facebook and Instagram ads.
The Meta ad library is easy to use and requires only a keyword or advertiser name to start a search. Completing a quick search will immediately give you a window into the live ads currently run by any related companies.
This simple process offers a valuable real-time opportunity to see what other companies are doing.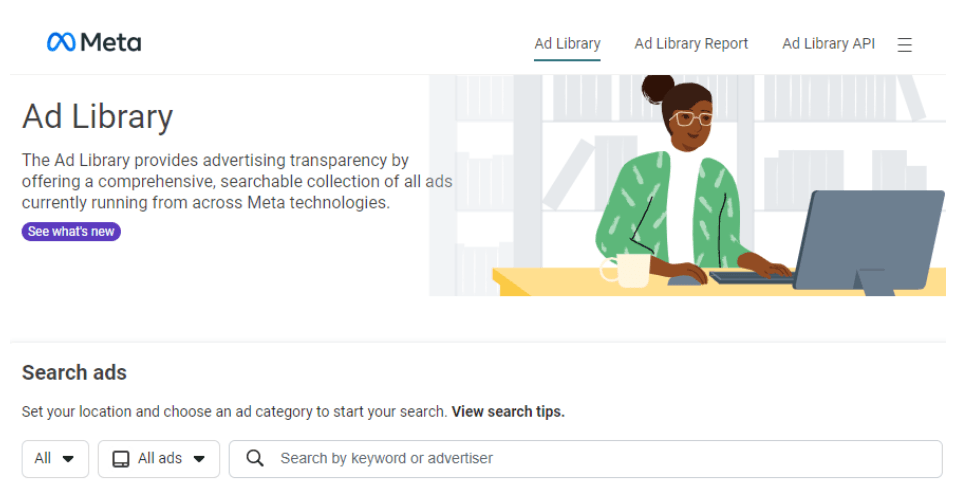 💡Top Tip when searching for great ads💡
When browsing a company's ads, note down any current or seasonal trends you may have missed in your campaigns.
How to find good brands to type into the Ad Library
When searching for inspiration, Look to specific industries known for running effective ads.
For example, e-commerce companies must regularly test their ads to meet their revenue goals. With that in mind, try searching for:
software
entertainment
education
airline companies
These companies have created some of the best Instagram ads and can provide practical examples for your own campaigns.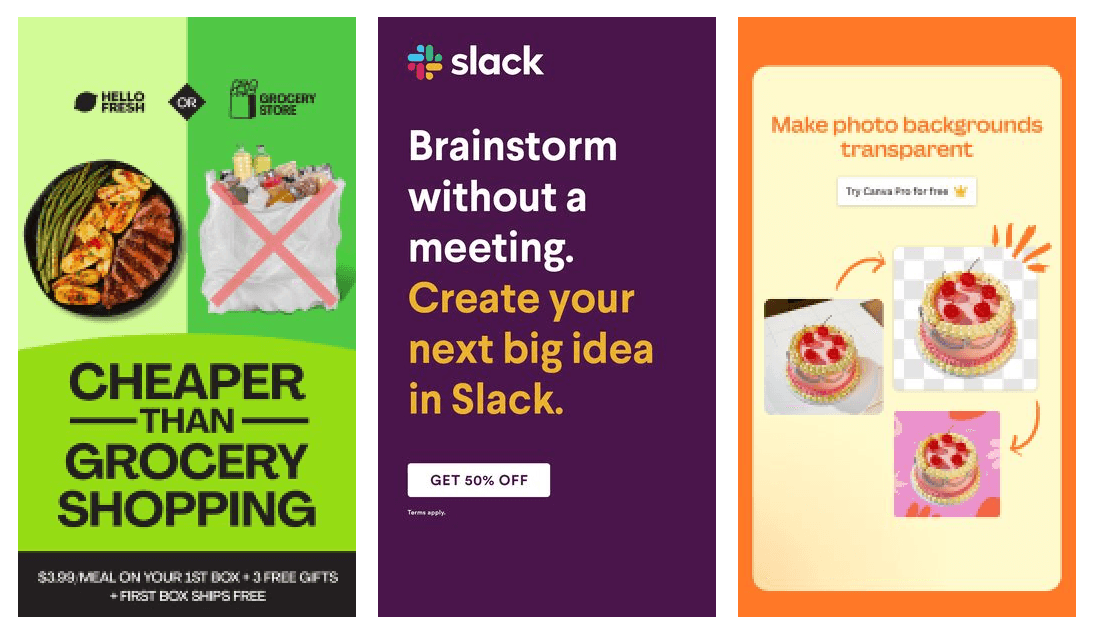 Companies that actively market towards you can also be an excellent place to start.
Additionally, top marketers who feature on podcasts often list companies they work with. Be sure to look up these companies in the Meta ad library.
How to create a Facebook ad swipe file
Once you have identified ads, you can begin creating a Facebook ad swipe file to store your ad inspiration.
There are four known methods to create a Facebook ad swipe file
Screenshot ads you like and save them into organized files on your computer.
Copy and paste ads into word docs and save them into organized computer files.
Save ads you see while browsing Facebook directly to the platform itself.
Bookmark links of ads to your browser.
Note: Once an ad is paused or deleted, the links to that ad will no longer work; therefore, methods 1 and 2 are the most reliable ways to store ads.
How to find successful ads from companies
Scroll to the bottom of the Facebook ad library search results to find the oldest active ads for a company. If ads have been running for a considerable time, it means one of two things.
The company is wasting money and has forgotten to remove an old ad. OR
That ad is an example of a high-converting Facebook ad. The advertiser is likely running it for a long time due to performance and overall engagement.
💡Top Tip💡
When you're building a swipe file, don't just look at ads from your competitors. Make sure to look at some leaders from other industries. If an ad shows potential in another industry, then swipe it!
How to share a Facebook ad swipe file
Once you've collected your great ads, you will need to find the easiest way to share ads with your team. One of the most popular ways is through a platform like Slack.
If you are not already sharing marketing inspiration in your #marketing_inspiration channel on Slack, introducing this practice is likely well-received.
However, if you continue to share boring ads that promote yet another one of your competitor's webinars, your team may lose interest and start snoozing notifications for this channel. It is essential to provide a variety of inspiration and avoid sharing too many ads for similar content.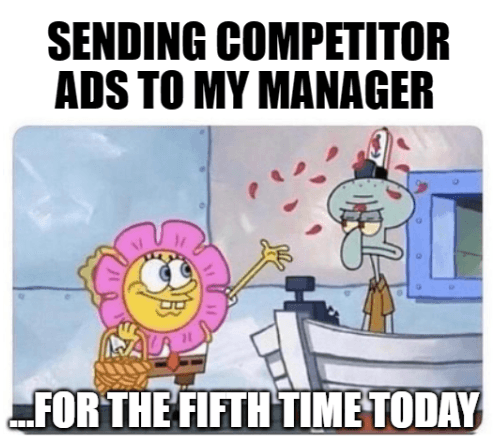 Want to learn more? Take a look at our blog "what is a swipe file? And how to easily make one".
Unlock your team's creative side.
Organize ads and help your creative marketing team work more efficiently. Get started today.